NEW CONSTRUCTION
We love the opportunity to start from scratch. We work hard to utilize green building techniques to design and create sustainable homes that are comfortable, energy efficient, and aesthetically pleasing. Thinking on building a new home? Give us a call. Let's build your dream home together.
LUCKENBOOTH ART STUDIO
1100 Sq.Ft. two-story, "modern rustic" artist studio in Flat Rock, NC. Designed by RUSAFOVA MARKULIS ARCHITECTS. Completed Spring 2017.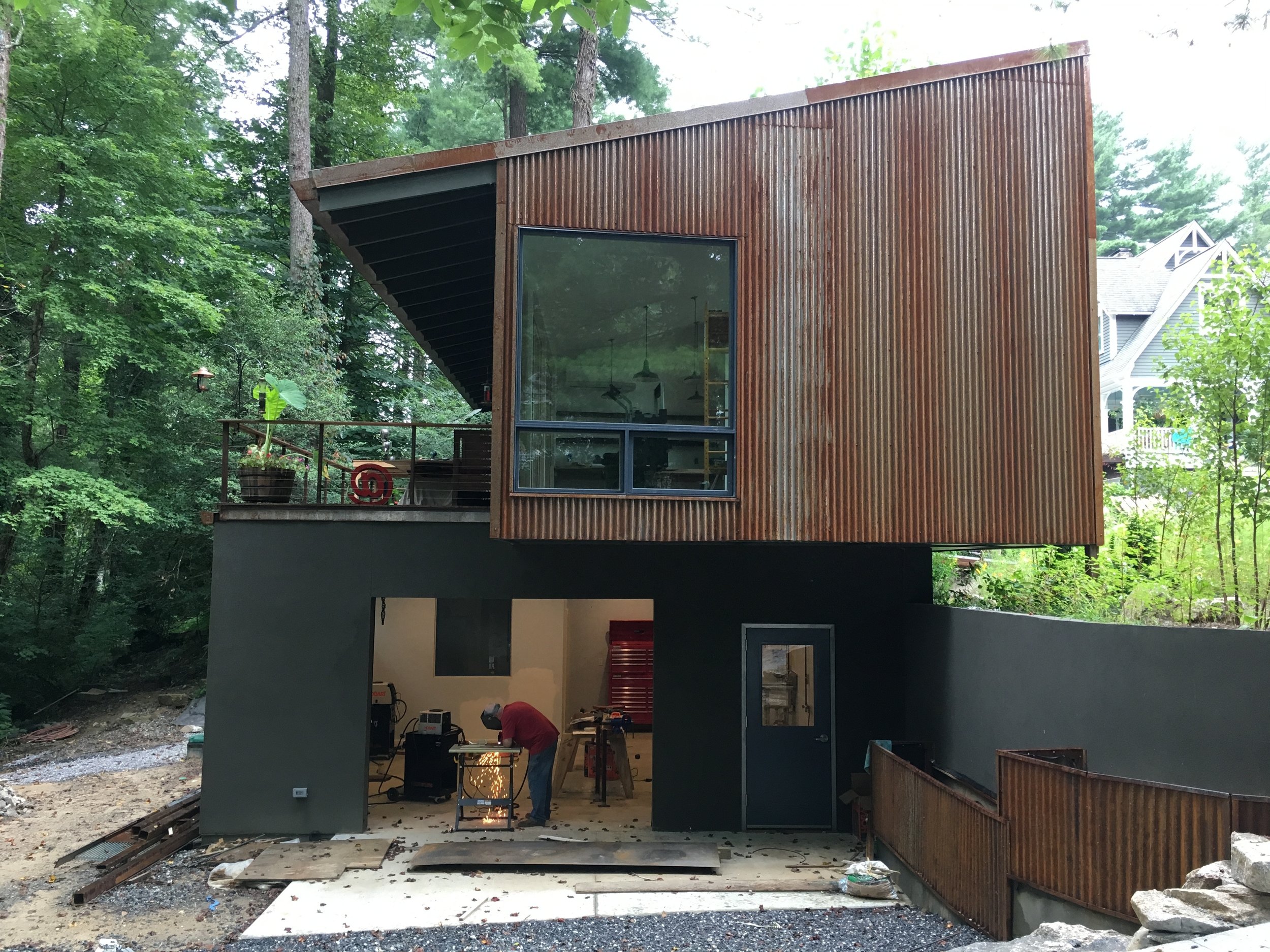 BUFFALO NICKEL
2761 Sq.Ft. 3 bedroom 2.5 bathrooms new construction including 800 Sq.Ft studio apartment in WEST ASHEVILLE. Completed Summer 2017
SHIPPING HOME
HEWN had the privilege to partner with a young family to build their first home out of shipping containers. Please have a look at the photos and video below and follow their journey at www.40x28.com Video: Chris Zulanki Completed 2014.